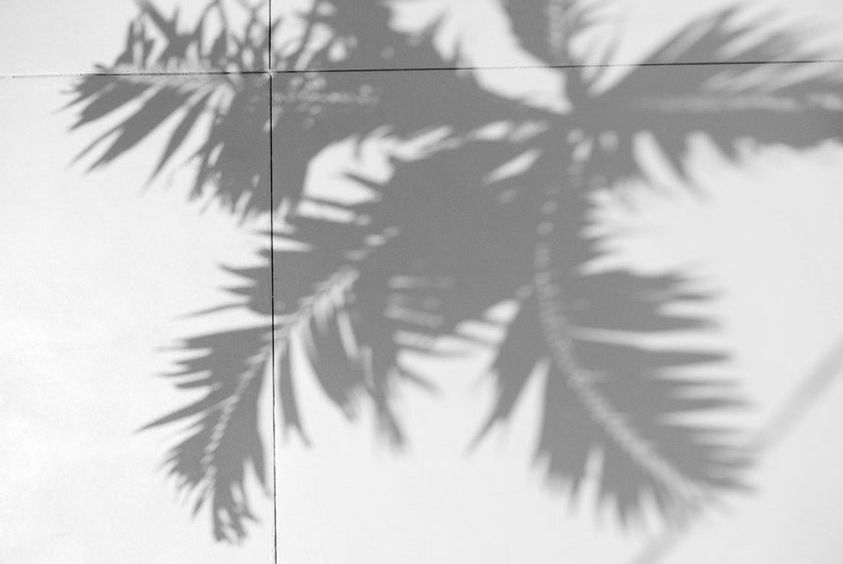 Our Prices
We get a lot of questions on why we have a higher price point than most nail salons. It's a fair question to ask and we're happy to answer! First of all, we're not like most nail salons. Not only do we set out to create a toxic free environment where we use very high-quality safe ingredients in our products for our services so anyone and everyone can enjoy the experience of getting beautiful and healthy nails. You will never walk-in and be over-whelmed by heavy fumes and/or harmful toxins touching your skin but most importantly to us we work very hard to provide the same experience and safe environment for our employees, the amazing women and men who are the back bone to our company. We couldn't survive as a business without them. We believe strongly in team culture and every technician is treated as an equal member of Miki'ao Nail Bar. Our licensed nail artists are compensated above industry standards, where most nail salons fail. We all deserve a fair, livable wages just like any career. Major reforms in the nail industry has been long overdue, which is why we are extremely proud of our ethos and 100% stand behind it. As a fast growing company, we also believe in promoting, empowering and rewarding, creativity, passion, hard work by also provide opportunities for career advancement and skill development to our employees. We want to start a real dialogue and be transparent as possible.
Health & Safety
By State Law we must refuse service to anyone who seems to have any kind of communicable foot, hand or skin disease. A licensee shall not perform services on a client if the licensee has reason to believe the client has an unhealthy condition; a communicable disease; contagious condition; skin or nail tissue that is inflamed, infected, broken, raised or swollen; or an open wound or sore in the area affected unless the client provides written authorization from a licensed physician.

Miki'ao Nail Bar takes cleanliness and hygiene seriously. We sterilize all metal tools used in a hospital-grade autoclave between each service. Tools that can be disinfected are cleaned in hospital-grade disinfectant solution that is a germicide, fungicide and virucide.
Appointments
We recommend that you book your appointments in advance so that we may accommodate your scheduling requests. A late arrival may reduce your session time. If you know you are going to be late, please contact us. Please note before booking your appointment that we do carefully take our time for all of our services, to insure the best quality & experience possible. If you would like a more in & out service we do recommend the polish change option.
Credit Card Deposit
Being a small business with appropriate paid staffing, we require a credit card to hold all appointments over the phone and through our online booking system. No exceptions. This card will only be charged upon the completion of service or in the instance of late cancellation less than 8 hours or no-show occurrences. This system also allows you to input your information before service so you don't have to worry about messing your nails digging into your wallet.
No Shows and Cancellations
We kindly ask that you cancel your appointment 8 hours in advance, so we can fill your spot with our waiting list. No-Shows will be charged the full price of the service booked.
Late Arrivals
If you are more than 10 minutes late, we reserve the right to shorten or reschedule your service to keep the next client's service at their scheduled time. If you are running late, please call us immediately so we can advise your options.
Gift Cards
Gift cards can be used only on services and products. No Cash Value and are non- refundable.
Polish Dry
We ask you to let your nails dry before leaving the building. Once you've left, we unfortunately cannot protect you from nicks, smears, or chips. If you happen to smudge your polish, we're more than happy to fix it, but we'll have to charge a $12 polish change. With nail polish you can expect chips and wear within 3-5 days. If you would like longer wear, try our gel polish, which usually lasts 2-3 weeks depending on your lifestyle. We appreciate your understanding & consideration.
Pet Policy
We LOVE, LOVE animals, but unfortunately NO pets are allowed in our location out of respect for our clients' and staffs' allergies. Service dogs with official "Service Animal" vests are the ONLY exception to this rule.
Salon Etiquette
To honor our quiet spa atmosphere, as well as the relaxation of other guests, we ask to please use quiet voices in the salon. Please refrain from talking on the phone and turn the ringer to silent or vibrate prior to entering the salon.

*Pedicure clients are advised to not shave their legs for at least 24 hours prior to service. Please wear pants that do not taper from the knee to the ankle and we also highly recommend bringing your own sandals to wear out of the salon.
Electric Files (E-Files)
All of our artists are trained to use an e-file properly so no damage is done to the natural nail. Electric files also help our artists reduce the repetitive movement of hand filing, therefore decreasing the occurrence of carpal tunnel. Our artists use protective dust masks and a nail dust collector to ensure nail dust is not being inhaled.
Gel Polish Removal
Removing gel polish safely and correctly is important for the health of your nails. If you peel off the polish prematurely, you will also take off layers from your nail beds, leaving them vulnerable to breakage and peeling. It is important that a professional remove gel polish, as they have been trained in the correct process to minimize damage to your nails. At this time acetone is the only way that gel polish can be removed. It does not damage your nails since nails are dead skin cells, however it does dry the skin around the nail bed. At Miki'ao Nail Bar, we use the e-file to remove as much of the gel polish as possible and minimize the time acetone comes in contact with your skin.
Cuticle Care
A lot of people confuse the cuticle and the proximal nail fold. The proximal nail fold of the eponychium is a thin band of LIVE skin that should not be cut. The small area of skin is there to protect your nails from infection. The cuticle is dead skin on the nail plate. Trimming or cutting live skin during a manicure is purely cosmetic and doesn't benefit the nail in any way. At Miki'ao Nail Bar, we use the e-file to gently remove layers of dead cuticle skin that have grown at the nail bed, but we do not cut the proximal nail fold. We will only trim loose skin or hangnails.
Dry Pedicure
For our KUMU and gel overlay pedicure we do a dry pedicure, which means we use the e-file for cuticle care and do not use the pedicure bowl to soak the feet. Dry pedicures have a couple of advantages 1) they are more sanitary, 2) use less water, and 3) keep your polish on longer. We do use the pedicure bowls for our HANOHANO pedicure to remove the Hawaiian Sea Salt Scrub, but start with a dry cuticle care process.
Callus Care
Cheese graters and shavers belong in the kitchen not in a nail salon. At Miki'ao Nail Bar we do not cut or shave hard calluses not only because it is illegal in the State of Hawaii but it can also open your skin to infection and it will only make calluses come back harder and thicker. Instead we use the e-file and our knowledgeable artists will work with you to gently remove calluses slowly and carefully over several weeks and months. Book our e-file callus care treatment and work towards beautiful baby soft feet.
Cuticle Oil
We cannot stress enough the importance of keeping the skin around your nails moisturized. Using cuticle oil will prevent hangnails and keep your hands and feet looking freshly painted. We love our Oshan Essentials KAU hair and body oil available at checkout because its quickly absorbed, smells amazing, and can be used for everything. However if you already have something at home use it! That extra coconut oil you used for cooking or the hair oil to smooth out your cute coif. Doing your part to keep that skin moisturized daily will make our job much easier and also keep those hands and feet looking healthy!
If you have any questions or concerns, please do not hesitate to reach out to us at info.mikiao@gmail.com